You come home from work, tired to the bone and groaning as you realize you forgot to prep dinner tonight. So, what do you do? You plop down on the couch, whip out your phone and Google "restaurants near me". You scroll down the list of places to eat and take into account a variety of factors: how high the ratings are, how many people have rated that restaurant, how far it is from you, whether or not it's busy at that moment, the keywords mentioned in reviews, how long it's open… the list goes on. You carefully bookmark each prospective restaurant so you can find it later. All of a sudden, you notice that without your knowledge, three hours have slipped by. You realize with a feeling of dread in your stomach that nearly all the restaurants around you are closed… and you head over to the nearest Whataburger in defeat.
A week later, life finds you in the same supine position on the couch, scrolling through restaurants. This time, though, you realize there's a little compatibility rating next to each restaurant listing. As you scroll, you stumble upon a sushi restaurant that apparently is 90% compatible with your preferences. Without hesitation, you rush there with glee to find that it is everything you could have hoped for! Wow! Data science saves the day!
This very relatable experience is a prime example of how many of us have experienced data science in our lives without realizing it. Let's take a quick moment to analyze how data science played the protagonist in this story. It is important to note that data science is a broad subject that encompasses a variety of things, including first gathering and shaping data, storing that data, then analyzing and visually presenting that data.
How Google Does It
Before we can start analyzing data, Google data scientists must first be able to gather information about everything from restaurant locations, hours, pricing, customer reviews, etc. Next, this massive influx of data must be efficiently manipulated and organized so it can quickly be retrieved, Marie Kondo style. Data scientists are then able to take and analyze this data and visually translate it into something that makes sense, such as the graph that displays the busiest hours at the restaurant, or the tidy list of restaurants you see in the app that is ordered by distance from you.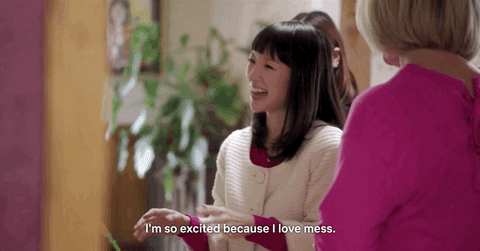 A simple action such as filtering by "Open Now" or "Price" requires a tight coordination of all of these steps in order to actually produce the output expected by the user. Amazingly, Google Maps is able to do this analysis real-time to constantly change its results based on your current location. Not only that, it is simultaneously analyzing every single person's GPS data real-time. This allows them to generate components like the graph of how busy an establishment is at the moment.
Google Maps, A Man's Best Friend
Another important factor in data science is using analysis to drive predictions (Read more here about the difference between data analytics and data science). For example, in calculating compatibility ratings, the program takes into account Google location history, search history, types of cuisine/restaurants you typically visit or avoid, whether you've saved/rated/visited a place or somewhere similar, or simply data that a user inputs about their dietary preferences. It also allows for constant feedback from the user if a compatibility rating seems off, with a "Not Right?" link attached to every rating. In other words, this rating is a prediction of how much you would like a restaurant based on your past history and behavior.
So how exactly has Google mastered this compatibility rating? Most likely, data scientists at Google have created algorithms to take the pieces of information listed above to produce a prediction. Essentially, it's a way for a computer program to act more human. For example, think about how you recommend a show to your best friend. Most likely, you know your friend's personality and history of shows that they've enjoyed, so you generally know what kind of show they may like watching.
Similarly, data scientists can use algorithms and statistical models to write code that continuously "learns" to make better predictions, creating an adaptable learning machine. With machine learning and artificial intelligence, Google is able to generate friendly human-like recommendations for over a billion people every single month, which is probably better than what your best friend could do.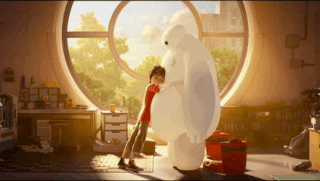 When Robots Take Over the World
As the data science field continues to progress and we get closer and closer to true artificial intelligence, we will most likely see the effects of that trickle down into the parts of our everyday life that we hardly consider. We already trust the algorithms and generated recommendations that suggest where or when to eat. Eventually, even something as vital as a life-altering surgery will be dictated by recommendations generated by algorithms for doctors. Understanding and learning about data science will become more significant as it gradually becomes enmeshed with society in ways we may not even be able to fully comprehend. Read more here about Codeup's 18-week Data Science program which covers most of the topics mentioned in this article, including data visualization, analytics, and machine learning.
—
Joyce Ling is a software developer at a cloud security company based in Richardson, TX. In her free time, she sings in a women's chorus, rock climbs, plays guitar, and currently runs an organization to bring queer women together in the Dallas/Ft. Worth metroplex. 
Follow her on Instagram @ironicsushi or read more of her work at The Luscious Word.